Kristalletje
Admin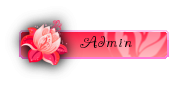 Posts

: 2194


Join date

: 2016-08-28


Age

: 51


Location

: Zeeuwse Kust


Subject: Grote Klis veilig gebruiken? Sat Sep 24, 2016 2:52 pm

---

Ik zit nog steeds met asociaal haaruitval, en het blijft maar doorgaan. Je begint meer en meer op mijn hoofdhuid te kijken zo langzamerhand, ik had nl al niet zo heel veel haar, en fijn haar ook nog. En een paar jaar terug ook haaruitval gehad, waarna het wel weer terug gegroeid was overigens. (kwam door stress, na mijn relatie).

Nu is ook mijn huid heel erg droog, helemaal eigenlijk. Ik neem supplementen van een alt. therapeut voor haar, huid, nagels, maar het blijft maar doorgaan.
Nou lees ik dat Grote Klis kan helpen, zowel bij ontzuring (heb ik ook) maar ook bij haaruitval en herstel v/d darmflora.
Ik zat nl al te overwegen misschien weer eens een potje Microbiol te nemen voor mijn darmflora, want dat kan natuurlijk ook. Nou is dat spul niet zo goedkoop...

Maar om nou Grote Klis inwendig te gaan gebruiken, is dat gewoon veilig of beter alleen te doen in overleg met een therapeut?

Eigenlijk ook twijfel omdat ik lees dat het helpt bij haaruitval door/bij vette hoofdhuid en mijn hoofdhuid is momenteel juist zo droog als de pest (normaal nooit last van).
SparklingPurple
Ere Lid






Posts

: 648


Join date

: 2016-08-30


Subject: Re: Grote Klis veilig gebruiken? Sat Sep 24, 2016 3:17 pm

---

Aftreksel tegen haaruitval

snij 10 gr Kliswortel in stukjes en

kook dit in weinig water

wanneer de wortel zacht genoeg is om te prakken, hiervan een papje maken en

hiermee dagelijks de hoofdhuid masseren.

Voor meer info over grote klit/klis en bron:

plantaardigheden
Vlinder3
Admin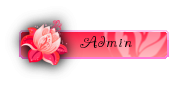 Posts

: 470


Join date

: 2016-08-29


Age

: 48


Location

: Spanje


Subject: Re: Grote Klis veilig gebruiken? Sat Sep 24, 2016 3:25 pm

---

Misschien heb je hier nog wat aan als info:

5 Causes of Hair Loss

Nutrient Deficiency: The hair follicle or hair root is living, and requires nutrients to push hair outwards. Hair however, is regarded as non-essential, and in periods of scarcity, nutrients are diverted to other more important organs such as the kidneys and the liver. Some of the nutrients needed to maintain hair growth include Vitamins A, B, C, iron, zinc, manganese, copper and essential fatty acids. Eating a healthy balanced diet will provide the body with most of the minerals that it needs on a daily basis. Nevertheless, it may be necessary to also take supplements.

Infections: Infections of the hair and scalp are a common cause of hair loss. Diagnostic scans from MedB clinic shows that most people with visible skin and scalp problems have an underlying infection. Viruses, fungi and mites are the commonest causes of scalp infections and they can be resistant to conventional therapies. Scalp and skin infections are best treated with colloidal silver spray or gel.

Hormonal imbalance: Hormonal imbalance is known to cause hair loss. Low levels of thyroid hormones is associated with hair loss. Adequate levels of a number of hormones are associated with healthy hair. low levels of thyroid hormones is strongly associated with hair loss. Hormonal imbalances that occurs during and after menopause may also lead to hair loss. Sometimes especially with thyroid disorders, a blood test may not reveal that a problem exists. The effective way to restore hormonal balance is to provide the body with the building blocks of hormones which can all be found in the supplement YTE (Young Tissue Extract).

Stress: Stress is a well known cause of hair loss, Stress causes a disruption in the growth phases of hair, and this can be emotional stress or physical stress. Stress affects the proper absorption of nutrients as well as the proper functioning of the hormonal system which in turn will have an effect on hair growth.

Chemicals and Drugs: A number of chemicals used to make hair products from hair colours and dyes to shampoos, are known to affect hair growth and even cause scalp diseases. Sodium Laurel Sulphate (SLS) the chemical that makes shampoos smell nice and lather, strips hair of essential proteins and halts hair growth. Preservatives such as formaldehyde, cause hormonal imbalance which can lead to hair loss. Prescription drugs are also known to cause hair loss. Methotrexate used to treat arthritis, usually causes hair loss. Read labels before buying any hair product, and try and use products that contain recognisable and natural ingredients.


_________________

"

I honor the place in you where the entire universe resides.I honor the place in you of love, of truth, of peace, and of light. And when you are in that place in you, and I am in that place in me, we are one

."
Kristalletje
Admin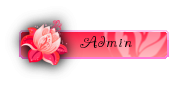 Posts

: 2194


Join date

: 2016-08-28


Age

: 51


Location

: Zeeuwse Kust


Subject: Re: Grote Klis veilig gebruiken? Sat Sep 24, 2016 8:19 pm

---

Thanks! Misschien toch eens proberen met dat papje. En vooral maar blijven Abrahammen

Tis en blijft lastig mbt oorzaak, zoveel verschillende mogelijke oorzaken ...
Sponsored content

Subject: Re: Grote Klis veilig gebruiken?

---